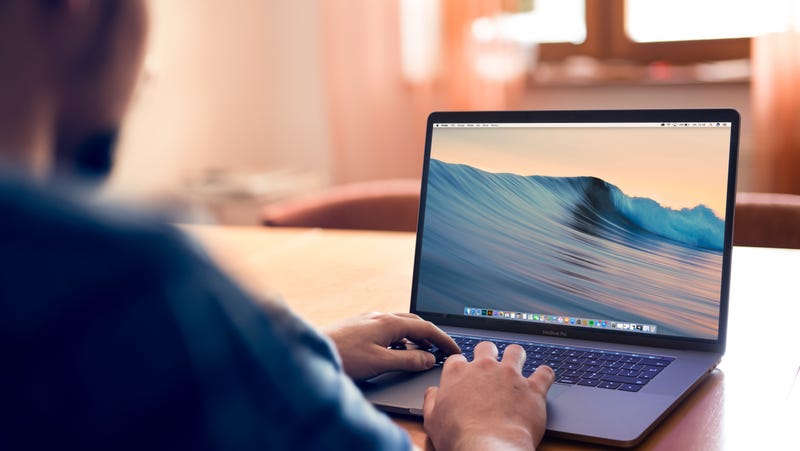 On Tuesday, the Federal Aviation Administration officially banned select MacBook Pros from U.S. flights. This news comes months after Apple voluntarily recalled some laptops for overheated batteries that posed fire risks.
On August 1, the European Union Aviation Safety Agency also warned airlines of the risks of flying with recalled laptops; this week, four international carriers banned these MacBook models outright and that number will likely grow after the FAA's advisory. As Bloomberg reports, the FAA has now alerted U.S. airlines to follow the organization's guidance on general battery safety (which includes not stowing away any affected laptop in cargo or carry-on baggage).
In total, the ban impacts an estimated 432,000 MacBook Pros sold in the U.S. The impacted models are 15-inch MacBook Pros sold between September 2015 and February 2017. If you're unsure about your exact MacBook Pro's specifications, click the Apple icon in the upper left of your screen, followed by the "About This Mac" from the dropdown. As Fast Company writes, affected laptops will have "MacBook Pro (Retina, 15-inch, Mid 2015)" or something similar in its description.
If your laptop is part of the recall, don't worry—Apple will also replace the battery for free. Go to Apple's recall page, enter your serial number, and make an appointment to have the battery replaced in-store or via mail. Once it's replaced, you can still fly with your MacBook Pro according to Bloomberg, though it isn't clear how airline staff might know the difference at the check-in counter. We'd recommend bringing any battery replacement receipts or paperwork from Apple if an airline won't let you board with your MacBook Pro, just to be safe.